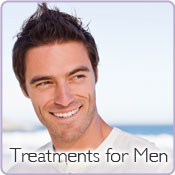 At DermoMedix, we will work in partnership with you to make the right skin treatment choices. Choices that will leave you looking as good as you feel.
It is our belief that beauty comes from within. Whatever others say, no one should feel pressure to look different. However, if you would like to minimise the effects of time by removing the signs of premature aging (wrinkles, frown lines, crows feet, etc) without resorting to surgery, choosing the most appropriate restorative approach is vital.
Making the right skin treatment choice is just as important if you want to remedy excessive sweating (hyperhidrosis), excess hair, superficial veins, acne, moles, skin tags and other skin conditions.
Wide range of anti aging and other skin treatments
Our growing range of treatments includes:
Basic to advanced muscle relaxing procedures to treat wrinkles, crows feet, etc.
Vein removal – sclerotherapy and other treatments to treat thread veins, spider veins, etc.
Skin treatments to resurface and rejuvenate the face, neck, décolletage and hands, including chemical peels, laser rejuvenation, and acne laser treatment, etc.
Treatments to restore and enhance volume and rejuvenate the face (dermal fillers; facial fillers), lips (lip injections), including Restylane, Radiesse, Belotero, etc.
Solutions for excess sweating (hyperhidrosis) – underarm sweating, sweating on palms of hands, soles of feet, etc.
Minor surgical procedures including skin tag removal, mole removal, scar removal and tattoo removal.
Personal service from skilled aesthetics doctor
At DermoMedix, it is our privilege to work with you to make those choices. We offer a personal service centred on you. All treatments are carried out by Dr David Foroughi, a Warwickshire-based skilled surgeon and medical aesthetics expert. Through a detailed consultation with Dr Foroughi, we will develop the most appropriate solutions to help you enhance your natural beauty.
Convenient to Warwickshire, Coventry, West Midlands
Whether you're local to Leamington Spa, Warwick, Coventry, Kenilworth, Rugby, Southam, Nuneaton or further afield in Warwickshire, the West Midlands or beyond, why not call us now to arrange a free, no obligation consultation.